Bob Dylan To Release 'Blood On The Tracks' Limited Edition Box Set: Details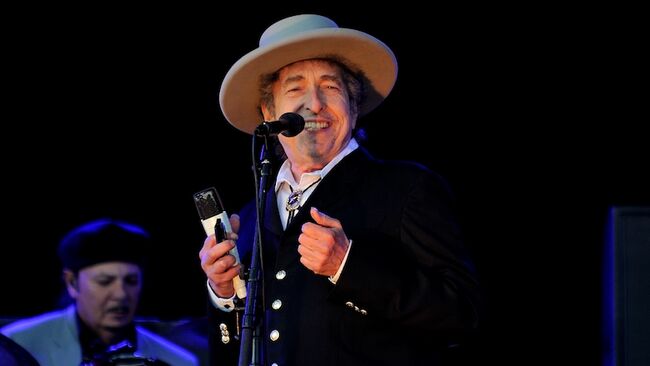 Bob Dylan fans will have a chance to get their paws on an exclusive box set.
More Blood, More Tracks, a new collection of outtakes extracted from the legendary singer's New York sessions for his 1975 record Blood on the Tracks, is due for release on November 2. The special set arriving via Columbia Records was announced in an entry on Dylan's website Thursday (September 20).
The exclusive box set appears as part of the crooner's The Bootleg Series Vol. 14 and features five remastered originals from the 77-year-old's six-day recording sessions in New York and Minneapolis in 1974. Those numbers include "You're a Big Girl Now," "If You See Her Say Hello," "Up to Me," "Tangled Up in Blue" and "Idiot Wind." Fans can expect to receive these tapings in the assortment, which will list in chronological order — from "outtakes, false starts and studio banter."
In addition, the six-CD full-length deluxe version contains a notebook of rock archivist Jeff Slates liner notes, another of Dylan's reproduced lyrics so listeners may "follow the lyrical development of the songs" that would comprise to be one of the artist's most top-selling albums of his career.
A one-disc or two-LP set assembles 10 alternate takes of all tracks from the original Blood on the Tracks, including an unheard version of "Up to Me."
The news comes a week after Dylan recently booked a seven-day residency at New York City's Beacon Theatre during his "Never Ending Tour" this fall.
As it is a deluxe edition, no other copies will be made once the collection sells out.
You can learn more about the exclusive box set here and pre-order here.
Photo: Getty Images